Enjoy low car rates on Holden vehicles through Aussiecarloans.com.au.
Drive away from the dealership or a private sale sooner with our Holden finance solutions.
Whether you're a Holden or a Ford fan, there's no mistaking that Holden is an Australian icon. This classic brand has been a major player in the Australian vehicle market since the 1940s and no matter where you go you are bound to spot a fair few Holden's on our roads!
Although sadly Holdens are no longer manufactured in Australia (and is soon to be retired by General Motors), you can be assured we will continue to see second hand Holden vehicles as a top choice by many Australian's for years to come.
We can guide you through a range of loan options and advise you on a finance package that will suit your needs, your lifestyle and your budget.
At Aussie Car Loans, we ask more questions than our competitors so that we can provide a fully tailored and customised loan solution based on your individual situation, all designed to save you money. Get that extra peace of mind knowing you have a low fixed rate for the life of your loan.
Let us get you on the road in a new car sooner rather than later - Call now on 1300 889 669 or apply online!
Why Choose Holden?
Some of the most popular Holden models include:
Commodore (which had a 15 year run as Australia's favourite car, from 1996 to 2011)
Monaro
Astra
Barina
Calais
Colorado
Not to mention their numerous classic cars that have achieved cult status in Australia, such as the Torana, Gemini and Monaro, vintage icons such as the Holden Special, Sandman panel van and many more Australian icons.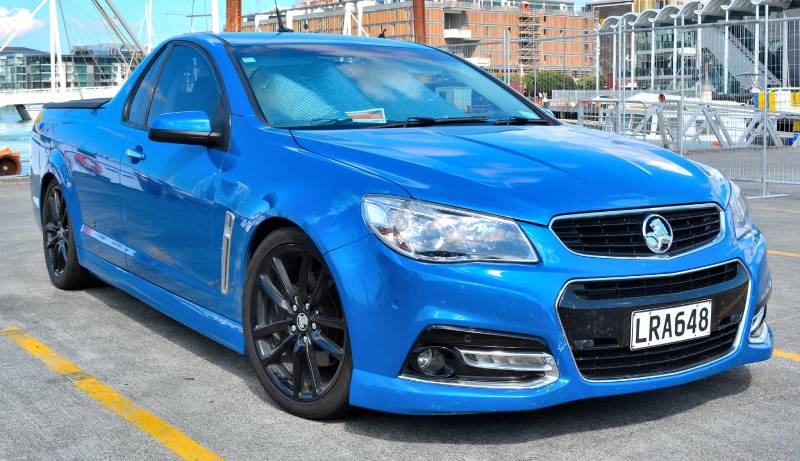 Fixed Rate Personal Car Loans
There are both options for Holden new car and Holden used car finance, and they may come with a fixed interest rate, which means the interest is calculated daily on the balance owing.
Budgeting is made easy with flexible loan repayment options that are tailored to suit your needs and your fixed interest rate for the loan term will give you peace of mind. If this is your preferred option, please let our team know, otherwise we can see if any variable options are available.
Balloon Payments
Balloon payments or residual options are available. By setting a balloon payment for the end of the term you can reduce your monthly payments, to satisfy your budget. At the end of the term, you can either pay out the full amount, upgrade your car or re-finance the balloon amount and continue paying off the car over a new loan period (subject to approval conditions at that time).
Additional Payments
Extra or additional payments will reduce the outstanding balance and therefore reduce the interest charges. This can ultimately shorten the loan term and reduce your overall cost!
Holden Car Finance Calculator
Try our easy to use car finance calculator to get an indicative look at what the repayments on your next Holden will be.
Scheduled weekly, fortnightly or monthly payments can be made by internet banking, direct debit, direct payroll deductions, BPAY, or other payment methods where applicable.
Questions? Get in Touch
Contact us today on 1300 889 669 to talk to a finance specialist about the best finance options for your next Holden vehicle or apply online below.