It's 2019, and with the new year comes a new batch of cars to enter the Australian market. More vehicles beefed up with the latest technology will soon be running on our roads. If you are in the market for a new ride, here's five of the best upcoming vehicles in Australia for 2019 that made our list.
1. Toyota Supra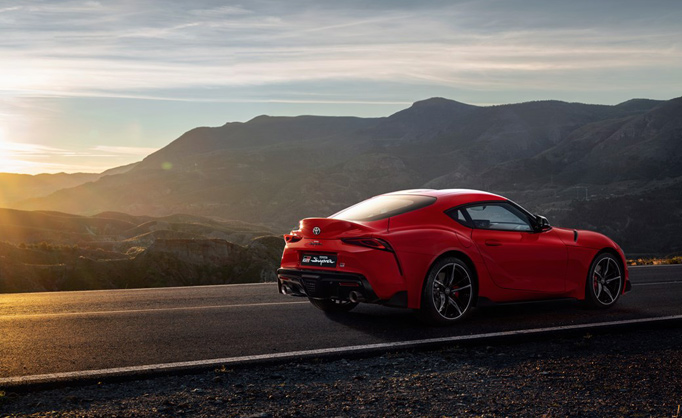 The iconic Toyota Supra will make an exciting return this year after almost two decades out of production. Last seen at its fourth generation A80 model in 2002, Toyota Supra is returning later this year with the fifth generation A90 model, which was unveiled at the 2019 North American International Auto Show in Detroit, Michigan.
This new sports coupe is powered by a 3.0-litre 6-cylinder engine, which you can expect to have more than 220kW power and 450Nm torque output. It also has a 7-speed dual-clutch automatic transmission and sprints 0-100km/h in less than 5 seconds. Currently, there are two known trims for Toyota Supra: the Toyota Supra GR and the exclusive A90 Edition.
For the GR trim, there will be a standard model with Alcantara seats, adaptive LED headlights, adaptive cruise control, and 8.8-inch infotainment system. There's also the Pro model, which will get leather seats and JBL audio upgrade, wireless phone charger, and head-up display. On the other hand, 90 units only will be released for the exclusive A90 Edition. They will have matte black alloys, Storm Grey matte paint, and red leather upholstery.
2. 2019 Mazda 3
One of Australia's best-selling vehicles will be back this June and will be available in sedan and hatchback models. The two 2019 Mazda 3 models sport new elegant and sophisticated designs: Both the sedan and hot hatch are designed to have a clean minimalist appearance. They will be equipped with either a 2.0-litre or 2.5-litre SkyActiv-X petrol engines. Diesel engines will not be available in Australia.
The new Mazda 3s will also be available in 6-speed automatic and manual transmissions, three colourways (black, greige, and burgundy), a large 8.8-inch display with MZD Connect Infotainment System, and an updated centre console. Among the best upcoming vehicles in Australia for 2019, we will not be surprised if the latest Mazda 3 is a hit once again.
3. Toyota Corolla Sedan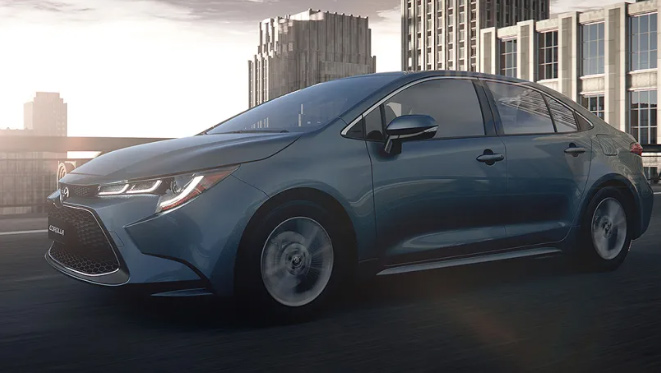 Banking on the popularity of the Toyota Corolla hatchback, Toyota will be releasing its sibling late this year, the new-generation Corolla sedan. There isn't much information released on the car yet, but you can expect that it will be fitted with Toyota's new 2.0-litre petrol engine. It is capable of delivering 125kW of power and 200Nm of torque. It is also confirmed that the sedan will also be available in 1.8-litre petrol-electric hybrid.
The sedan has some dimension changes from its predecessor, including a lower bonnet for better forward visibility. Just like the hatch, the Corolla sedan will also be available in 6-speed manual and Dynamic-Shift CVT transmissions. It will have improved handling comfort and agility, as well as a lower centre of gravity to provide a driving experience similar to a sports car. If you liked the Toyota Corolla hatchback, then you will fancy this all-new Corolla sedan for sure.
4. BMW 3 Series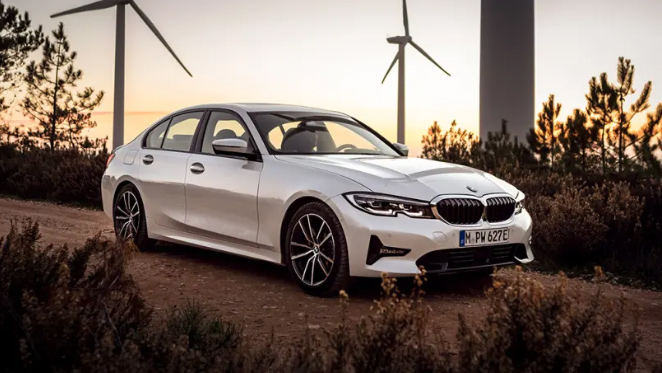 There's no need to wait long before one of the best upcoming vehicles in Australia for 2019 arrives. In fact, it's already here! In March, the new BMW 3 Series hit the market and is available in 2 trims: the 330i and 320d. The 330i will be equipped with a 2.0-litre turbocharged 4-cylinder petrol engine with a 190kW/400Nm output. It has a 6.4L/100km fuel rating and does 0-100km/h in 5.8 seconds.
Meanwhile, the BMW 3 Series 320d will be fitted with a 2.0-litre turbocharged 4-cylinder diesel engine that produces 140kW power and 400Nm of torque. It has an impressive fuel rating at 4.5L/100km and can sprint 0-100km/h in 6.8 seconds.
Standard equipment for both trims includes LED headlights and fog-lights, as well as the Driving Assist Package comprised of autonomous emergency braking, lane-departure warning, speed-sign recognition, and rear-cross traffic alert. Other features include automated park assistant, wireless smartphone charger, and the BMW Live Cockpit Professional with a 10.25-inch touchscreen display.
Price starts at $67,900 for 320d and $70,900 for 330i.
5. Tesla Model 3
Image credit: Malcolm Flynn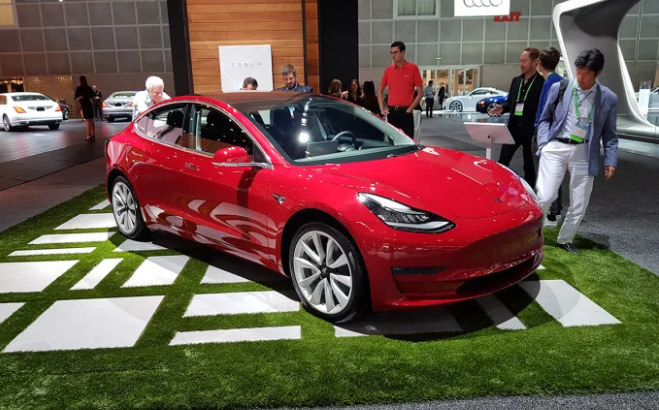 Finally, the much awaited Tesla Model 3 will be arriving in Australia by the end of 2019. It's the cheaper model of the popular EV brand out of California, U.S.A. It will be available in different trims and the cheapest one will cost around $50,000. That variant will have a 530km range, a top speed of 210km/h, and 0-100km/h acceleration of 5.6 seconds.
The Tesla Model 3s with the standard battery pack will come with 32A charger, while the trims with a long-range battery will come with a 40A charger. The latter is capable of charging 80 percent power in 30 minutes. All Model 3s' are powered by two electric motors that can produce a 335kW/640Nm combined output.
You can expect the Model 3s to have standard navigation, dual-zone climate control, voice control capability, and a 15-inch infotainment screen. It will also have in-car Wi-Fi and mobile data capabilities. With the EV charging network now covering most roads around Australia, we expect the Tesla Model 3 to sell well among Aussies.
Get These New Vehicles with Aussie Car Loans
If a brand new car is on the cards for you this year, talk to our experienced brokers for assistance on getting new car finance. We can provide you with pre-approved financing before you go to the dealerships to give you more bargaining power (plus many more benefits) so you can get your new wheels on the road as soon as possible.
Our brokers are experts in sourcing the best rate on a car loan from our range of lenders and will find a suitable finance option to suit your individual circumstances. Fill out our fast and easy application form online or call 1300 889 669.
Images sourced from CarsGuide.com.au and CarMagazine.co.uk