If you're buying a new or used car, getting a pre-approved loan will put you ahead of the game when you find the right one. It is something that experts highly recommend before you go to any showroom or dealership. Aside from giving you an idea of how much you can borrow, it also puts you in a stronger negotiating position and helps you get the best interest rate possible.
This article will answer and expand on the most common questions you might have about car loan pre-approvals.
What is a car loan pre-approval?
A pre-approved car loan is when a potential lender agrees in principle to give you a loan before you buy a car. Like other loan application processes, the lender will review your credit profile along with all required documentation. It's important to know that a pre-approval doesn't mean the loan is a guarantee.
In Australia, car loan pre-approval is usually only valid for a limited time, generally ranging from one to three months. Given this timeframe, it is essential to do some research and be ready to start looking for a car as soon as you get the pre-approval. Going to a car dealership or showroom with car loan pre-approval will help to speed up the car buying process, as both parties are aware of what you have to spend.
How do I get a car loan pre-approval?
Depending on the lender you choose, you may be able to apply for a pre-approved car loan online, over the phone, or in a branch. Reviewing your credit report and researching lenders is good practice before starting the loan process. Also make sure you understand what credit score is required to get a loan pre approval.
Compare your options to help ensure you get a good deal on a loan that suits your financial situation. It is worth looking at the interest rate and fees for any loans you're considering, as well as the flexibility in how you make repayments. If you fail to do your due diligence, you could reduce your chance of getting pre-approved. It's also essential to get in touch with the lender you wish to apply for pre-approval with, well ahead of the intended purchase.
How can car loan pre-approval help buyers?
Car loan pre-approval comes with a lot of benefits that make acquiring a car simpler and smarter. It allows you to search for a new vehicle with confidence. Pre-approved car loan helps you avoid using the dealership's designated finance options which may not be as competitive.
By getting pre-approval, you can find a loan that works better for you, instead of accepting the terms presented to you only after you've selected a car. In a nutshell, car loan pre-approval gives you the peace of mind that finance is sorted before you start looking for a vehicle.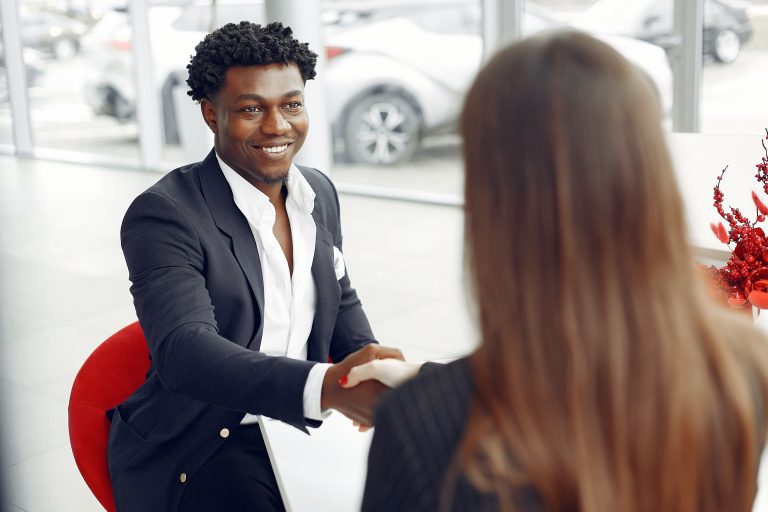 Another benefit of car loan pre-approval is that it gives you far more bargaining power. As you're effectively a cash buyer with a pre-approved loan, there's no reason to discuss financing with a car dealer. This means you'll be in a more powerful position that allows you to focus on negotiating a good price.
Pre-approved car loans can be used to buy vehicles at private sales, at auction and through traditional dealerships. This means you'll still have the same range of options, but you have more freedom to choose the car that's best for you.
Also read: Top Reasons To Get Your Car Loan Pre-Approved
Does pre-approval guarantee a car loan?
A car loan pre-approval is only a conditional approval. While it increases the likeliness to have a loan approved, it isn't a guarantee. Unconditional approval will be given once all documentation has been accepted, and a final credit assessment has been administered.
Some factors that can affect your application include failure to meet pre-approval conditions, changes to your circumstances or government regulations, a negative valuation of a property, or a change in the property's condition.
Also read: How to Improve Your Credit Score to Get a Car Loan
When and How do I get my money?
Once your chosen lender has received your signed loan documents and the loan has settled, the money will arrive in the following 24 – 48 hours. Time frames may still vary depending on your bank.
Can I get a pre-approval while still looking for a car?
Yes, you can get finance pre-approval even though you haven't decided which car you should get. You can get pre-approved for an amount so you'll have confidence looking for a suitable vehicle at the dealerships, knowing you already have a loan approved for it.
Get Pre-Approved with Aussie
Getting pre-approved car finance is the way to go if you're about to purchase a car, either privately or for business.
Aussie Car Loans can help you get you a pre-approval for a car loan as soon as submissions are back up again. We can also assist you in getting the best loan suited for you with the lowest rate and flexible loan terms.
Contact Aussie Car Loans at 1300 889 669 to talk to a finance expert today, or email on group-enquiries@firstmac.com.au.
Related Articles: