If you do a lot of overseas travel you'd know Australia's airport parking prices are amongst the highest in the world. That's why the start-up company Carhood and Ford Australia have formed a partnership to solve airport parking and car sharing in one bold venture.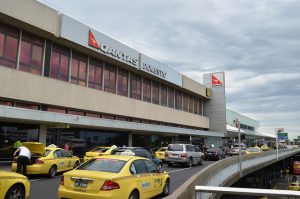 This innovative start-up is a carsharing company with bases at Melbourne, Sydney and Brisbane airports, providing private car rental services cheaper than that of conventional rental vehicles at about $40 per day.
Car owners leave their vehicle with Carhood and get shuttled to the airport for their flight. They'll receive up to $10 a day if their car is rented out.
The partnership with Ford means Ford owners will earn more money than drivers of other brands, and renters who choose to drive a Ford will also receive a discount.
While it's not guaranteed your car will be rented out while you're away, you'll at the very least get free airport parking and have your car washed ready for your return.
This is no rent-a-bomb service, with Carhood co-founder Steve Johnson ensuring there'll be no "old bangers or ex-taxis but near new cars are fine." Proposed rental vehicles must be less than 15 years old and have travelled under 200,000km.
Carhood will take photos of each vehicle before and after every booking, insure them while they are rented out, and cap the driving range at 200km per day.
If this sounds like a good deal to you, head to the Carhood website to rent a car or list your own car to make money while you're next on holiday.
If you need a newer car or you want to take advantage of Ford's incentives, talk to us today about car finance.
Feature image by Moto "Club4AG" Miwa on Flickr.