The second-generation 2018 Subaru XV was released last year in Australia and current reports show that it's selling well in the small SUV market.
This is the smallest model in the brand's remarkable SUV line-up and is available in four variants: the XV 2.0i, XV 2.0i-L, XV 2.0i Premium, and XV 2.0i-S.
Our Review
In this review, we'll be looking directly at the 2018 Subaru XV 2.0i-S, the variant with the highest specs.
Performance
This is a compact SUV equipped with a 2.0-litre Boxer 4-cylinder Petrol Engine that produces 115kW power and 192Nm torque. It's 0-100km/h in 10.4-second rating seems fair considering the 1444kg tare mass.
The Constant Variable Transmission (CVT) automatic is now a trend in Subaru SUVs. All wheel drive (AWD) is a welcome addition considering most vehicles in its segment drive with front wheels and only a few have AWD options. The XV 2.0i-S consumes 7L/100km, which is impressive compared to the daily average 8.4L/100km of most cars in Australia.
Interior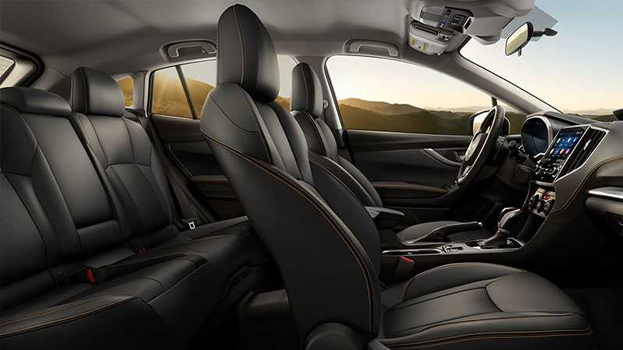 In a segment dominated by black leather seats, the 2018 Subaru XV 2.0i-S' light-coloured leather trim with orange stitching will surprise you. It has an adjustable electric driver's seat, a centre console with 4 cup holders and a leather steering-wheel with additional controls.
The XV 2.0i-S also has an 8-inch Multi-function Touchscreen display and a 4.2-inch second screen that shows the fuel economy, tyre pressure, digital speedometer and warning display.
The cabin space is not too bad and the backseat has a comfortable amount of legroom. The interior's headroom is also satisfactory. This leaves a little less room in the boot with a storage capacity of 765 litres (when the back seats are folded down). Also, the loading height is slightly higher than standard so you'll need a little more lift when filling the boot.
Exterior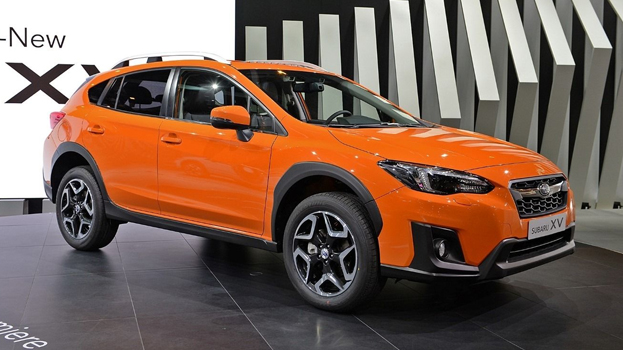 The new Subaru XV 2.0i-S has a rugged but stylish appearance, however there has been debate and mixed reviews of the design. We like how the roof rails make this XV unique from other Subaru SUVs, but the wheel arches are too big and can make the tyres look lost when in motion.
Still, the SUV's exterior is full of premium features including the active LED headlights, auto wipers, and heated mirrors. It also features the 18-inch alloys, which gives about 200mm ground clearance. In terms of size, the car's height and width are enough for a compact SUV.
Safety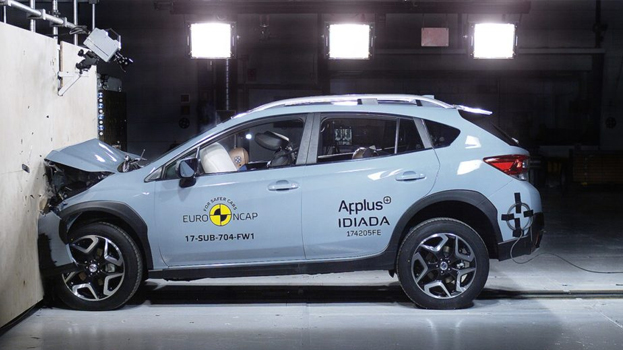 five-star ANCAP safety rating should be enough to tell you that XV 2.0i-S is packed with the best safety features available on the market today. These include Subaru's EyeSight® Driver Assist Technology, which monitors traffic movement, optimises cruise control and gives lane-departure warnings. The EyeSight® gave Subaru vehicles the highest rating for front-crash prevention and lowers rear-end crashes by 85%. It also features Pre-Collision Braking to help avoid frontal impacts.
Aside from EyeSight®, Subaru XV 2.0i-S also has a reversing camera, seven SRS airbags and three child seat anchor points. There are also the Vision Assist features like Blind Spot Monitor (BSM), Lane Change Assist (LCA), Rear Cross Traffic Alert (RCTA), and Reverse Automatic Braking (RAB). It also has an Antilock Braking System that ensures safer braking during emergency situations.
Technology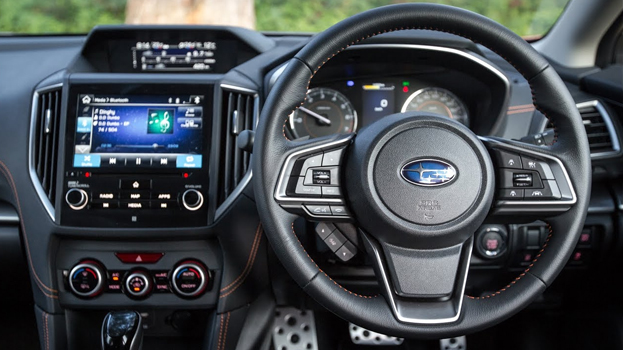 The XV 2.0i-S has an integrated infotainment system that is packed with awesome new technologies, which include digital radio, satellite navigation, Bluetooth® technology and voice command recognition. There's also the Apple CarPlay® and Android Auto™ to help you conveniently play music or read messages from your phone.
This SUV also has dual-zone climate control, smart key & push-start ignition, remote central locking and two USB charge ports inside the centre console.
Our Verdict
The Subaru XV 2.0i-S is priced at $35,240, which is $300 cheaper than the old model. Considering its outstanding safety and infotainment features, you get value for money with this compact SUV.
Despite smaller boot space and average engine performance, the 2.0i-S is a good all-rounder that has a modern mix of technologies and features. If you dig its unique appearance and the light-coloured leather trims, then you can join the many Aussies who are already driving happily with the 2018 Subaru XV 2.0i-S and other XV models.
Get Your New Subaru XV with Aussie Car Loans
If you want to get the 2018 Subaru XV, it's best to get a pre-approved car loan first before going to the dealerships. Aussie Car Loans has a wide variety of financing options that will suit your auto loan needs.
Apply online now or call us on 1300 889 669 before going to the dealerships and get the best finance rate for your new 2018 Subaru XV.