In with the new…
We'll be pretty upset if you hadn't noticed our new look! To be honest, there was more behind the idea than just a rebrand, in fact our primary goal was to make the experience of applying for a loan with us a whole lot easier. The planning was months in the making, and we were really happy to see the results go live in March.
Real People, Real Results
At the core of our culture is a passion for serving our customers and getting the best deal for you in your situation. This relies on real people – our brokers, not just our online application process. Which is why, as your applications come through our system, our team on the ground engage you in the process and hunt down the best solution that suits your position.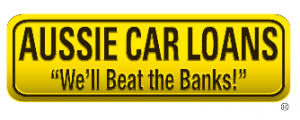 …and out with the old!
Faster Applications
With the previous site, if you wanted to complete an application you'd have to fill out over ten pages of information for us. We've been able to whittle this down to just four pages, meaning you can complete your online application quicker and you can – hopefully – get the car you want quicker too!
Also, you'll see we've put in a 'Please Contact Me' button so if for any reason you need to be contacted directly, you can request it with one click of your mouse. The whole process should simplify everything plus save you a lot of time.
So what are you waiting for? If you're looking for a new car take a look at the car finance options we have here at Aussie Car Loans, and start your application today.