2020 is fast approaching and with the new year comes a fresh line-up of vehicles that will hit the Australian market. If you're planning to upgrade or get your first car, 2020 is an exciting time to do it in.
Here we've compiled a list of 10 cars to keep an eye on in 2020. From hot hatchbacks to large SUVs, plug-in hybrids to full EVs, these cars will make the turn of a new decade interesting.
2020 Chevrolet Corvette Stingray
First on the list is the 8th-generation 2020 Chevrolet Corvette Stingray, a mid-engine sports car by General Motors and will be distributed locally by Holden. Expected to have a price tag of $100,000 when it arrives in late 2020, it's powered by a 6.2L mid-mounted V8 engine, which is capable of 495 horsepower and 470 lb-ft of torque.
The rear-drive supercar is Chevy's new flagship car and sports a dual-clutch eight-speed automatic transmission, plus an electronically controlled limited-slip differential. It's also the fastest Corvette in history and can sprint from 0 to 60 mph in less than 3 seconds.
This is the first time for GM to build Corvette in right-hand drive and be available in Australia. With the home-grown Holden vouching for it, we can expect the 2020 Chevrolet Corvette Stingray to sell well with high-performance car enthusiasts.
2020 Aston Martin DBX
The long wait is over for an Aston Martin crossover vehicle. The British automaker finally releasing the all-new Aston Martin DBX and will be on sale during the first half of 2020.
Powered by a 4.0L twin-turbo V8 engine that produces 542 horsepower and 516 lb-ft of torque, this 5-door SUV will be one of the most powerful crossovers in the market. DBX can sprint from 0 to 60 mph in just 4.3 seconds with a maximum speed of 181 mph. This new Aston Martin will also be rear-driven and have a 9-speed automatic transmission.
With a price starting around $192,000, no doubt the 2020 Aston Martin DBX will belong to the most luxurious cars you can buy. But knowing the sort of cars that the brand makes, DBX will surely be worth every penny of it.
Photo: Car And Driver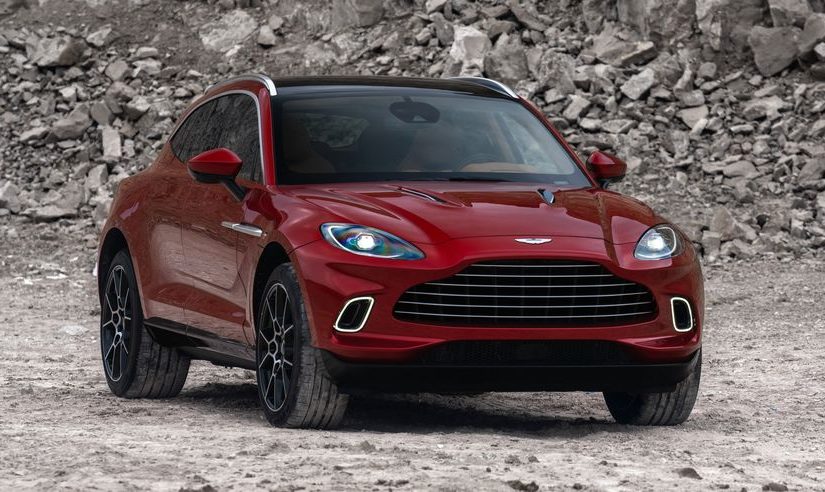 2020 Ford Bronco
Another car to watch out for is the 2020 Ford Bronco. After more than two decades of absence, Bronco is back to challenge the likes of Jeep Wrangler and Land Rover. This modern next-generation model of the legendary off-road SUV will be equipped with Dana axles powered with AdvanTEK Technology. Under its hood, there's a 2.3L turbocharged 4-cylinder engine capable of 270-horsepower output.
Meanwhile, fans of the classic Bronco should be glad to know that the 2020 model will still have a removable top, plus a 2-door and 4-door set-up options. When it becomes available in the latter half of 2020, the new Ford Bronco will initially be sold in Sport variant starting at $30,000 price.
2020 Alfa Romeo Tonale
An all-new small SUV is coming to Australia late 2020 from Alfa Romeo and it will rival both BMW X1 and Audi Q3. The Italian luxury carmaker is going electric this time, as the 2020 Alfa Romeo Tonale will be on sale equipped with regular hybrid and plug-in hybrid powertrains.
No news has come out yet about pricing, but it's guaranteed to be below the bigger Alfa Romeo Stelvio ($65,000). Tonale will have Alfa Romeo's next-generation infotainment system that includes a larger 10.2-inch touch screen. With its athletic and dynamic body, 12.3-inch digital instrument display, plus the Dual Power mode that will provide maximum performance; the 2020 Tonale is sure to be another best-seller from Alfa Romeo.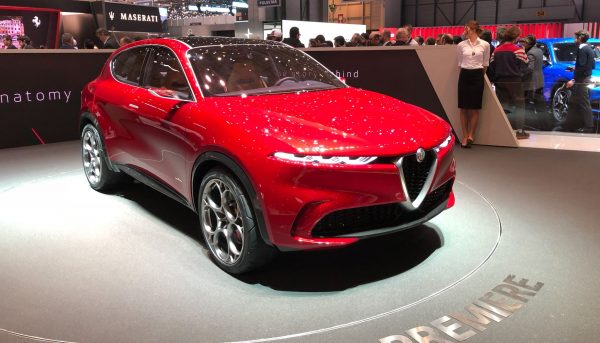 Photo: Car And Driver
2020 Mitsubishi Mirage Hatchback
The most affordable car in Australia is back with big updates. Mitsubishi announced that the 2020 Mirage Hatchback will be released globally next year in three variants. Made in Thailand, its most notable makeover is the face-lift with LED combination headlights paired with fog lamps.
At the rear, you'll find an L-shaped LED combination lamps. The new Mirage Hatchback will also have new 15-inch alloy wheels, new colours of White Diamond and Sand Yellow, and a new sharp and dynamic exterior layout.
This hot hatch is expected to sell starting at $13,990 when it hits dealerships in the 2nd quarter of 2020. Currently standing as the third best-selling compact car Down Under, the new Mitsubishi Mirage Hatchback is expected to pick-up in sales and go head-to-head with the segment-leading Kia Picanto and Fiat 500.
2020 Mazda CX-30
Another small SUV is slated for release in 2020 — the 2020 Mazda CX-30. It's a product from the Japanese automaker that sits between CX-3 and CX-5. Although CX-30 is built on the Mazda 3 platform, it is expected to compete with Nissan Qashqai in Australia's small SUV segment.
The CX-30, Mazda's fifth SUV model, will be available in showrooms by the 1st Quarter of 2020 with three trims to choose from. The entry-level model will cost around $25,000 while the flagship model with SKYACTIV-X is not more than $40,000. The whole 2020 Mazda CX-30 range is powered by a four-cylinder petrol engine.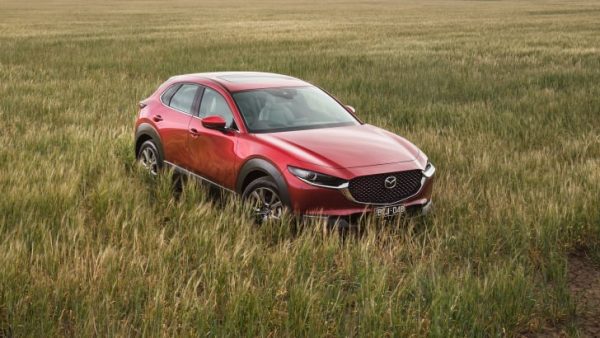 Photo: Car Advice
2020 Audi e-Tron
The first all-electric SUV by Audi, the e-Tron, will reach Australia by early 2020 powered by two electric motors (265kW/664nM) and an electric battery with a 500-kilometre maximum range. It can sprint from 0 to 60mph in 5.7 seconds.
The 2020 Audie e-Tron will have a Quattro® all-wheel drive (AWD) powertrain system and a sleek elegant layout for superior aerodynamics capability. Inside the cockpit, two huge MMI touch screens headline e-Tron's infotainment system, which has voice command functionality and streamlined design.
The all-electric Audi e-Tron also boasts a fast-charging system, which can be used with either a 240V home charger or a 415V 3-phase plug. A great alternative to Tesla Model X, it is perfect for long trips around Australia. Price starts around $170,000.
2020 Tesla Model Y
Tesla is releasing an all-electric SUV of its own, the Tesla Model Y. Unveiled last March, Elon Musk himself bragged about the new car's capabilities and features. There will be four Model Y variants: Standard, Long-Range, Dual-Motor AWD, and Performance.
The standard model has a 0-60mph sprint in 5.9 seconds, 120mph top speed, and 230-mile maximum range. It will cost around $39,000. If you want something faster, then go for the Performance variant ($60,000), which has a top speed of 150 mph and 3.5-second 0-60mph sprint. Meanwhile, as the name suggests, the Long-range model ($47,000) is more ideal for long trips with a max range of 300 miles.
The Dual Motor AWD ($51,000) falls between Performance and Long-Range variants in terms of top speed and 0-60mph. All models will be available in dealerships by the fall of 2020, except for the standard model, which will be delivered in the of 2021.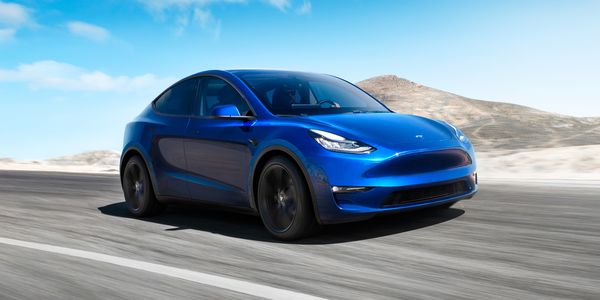 Photo: Car And Driver
2020 Jeep Gladiator
Jeep Gladiator is another vehicle that's making a comeback with a new model. Last produced more than 30 years ago, this pickup truck will come out with new styling, platform, and technology that are based on its SUV sibling, Jeep Wrangler.
The 2020 Jeep Gladiator is equipped with a 3.6L V6 engine capable of 285hp/260lb-ft output and will be available in four trim options. The new Gladiator also has removable top and doors, fold-down windshield, and a 6-speed manual or 8-speed automatic transmission. When the 2020 Jeep Gladiator becomes available in early 2020, its price will be around $34,500.
2020 Toyota Corolla Sedan
Our favourite sedan is back with a 2020 model, but this time, as a hybrid electric vehicle. The new 2020 Toyota Corolla combines is powered by the combination of a 1.8-litre petrol engine and two small electric motors. The hybrid Ascent Sport trim costs around $26,335, while the hybrid SX trim's price starts at $29,735.
The new Corolla sedan also offers more safety features with its Toyota Safety Sense, including an autonomous emergency braking, road sign assist, lane-keep assist, active cruise control, and blind-spot monitoring. Other basic features are the 8.0-inch infotainment system, key-less start and entry, and wireless phone charger.
Ascent Sport and SX will still have a petrol engine option aside from the hybrid models, while the top-spec'd Toyota Corolla ZR is only available with an internal combustion engine.
Get a Pre-approved Loan
So, there you go. The 10 cars to choose from this coming 2020. Whichever you go for, make sure to get a pre-approved loan first before going to the showrooms and dealerships.
Aussie Car Loans can help you with that. For as little as 3 minutes, you can get conditionally approved by talking to one of our finance experts. Call Aussie Car Loans today on 1300 889 669 and get financing pre-approval to buy your new car in 2020.