Oh, the joys of driving the open road! No rush hour traffic and worrying about running late, just kilometres ahead and beauty all around you. It's great to go alone but the right company can turn a simple road trip into an unforgettable experience. If you've been driving for a while, chances are you already have a couple of favourite routes. But for the uninitiated or those seeking a new adventure, this list is for you.
What we have here are some of the best roads for a trip with your family, friends, and even by yourself. If you find yourself in one of these areas and you've got time to kill and vistas to explore, then head along one of these incredible Australian routes.
Great Ocean Road, Victoria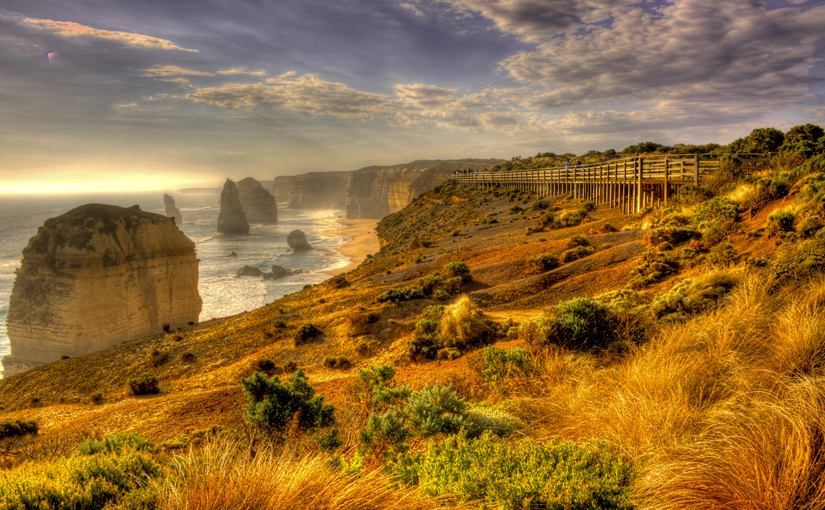 Starting the list is this amazing drive that lets you live life on the edge, literally. The route is about 664 km long and should take you 9 hours to cover. With Melbourne as your starting point, you could make the surfing paradise Torquay, your first stop. Then, you can proceed to explore other attractions such as the 12 Apostles and Loch Ard George. Many also stop by Logan's Beach for some whale watching. You could also show some love to koalas, emus, kangaroos and other native animals when you head over to Tower Hill State Game Reserve.
You could spend time in Port Fairy's fishing village. It's a good place to take more photos. You could even go on a cruise to a seal colony. Once done with all those, you can begin your return trip. If you take the Inland route, you could go to Camperdown for tea while enjoying the view of Mt. Leura and Mt. Sugarloaf. If you get hungry while driving, you could head to Brae and have one of their award-winning meals. The culinary feast can continue in one of Victoria's most famous restaurants, Gladioli which is 20 km away.
Image courtesy: Travellers travel photobook
Great Grampians and Little Dessert, Victoria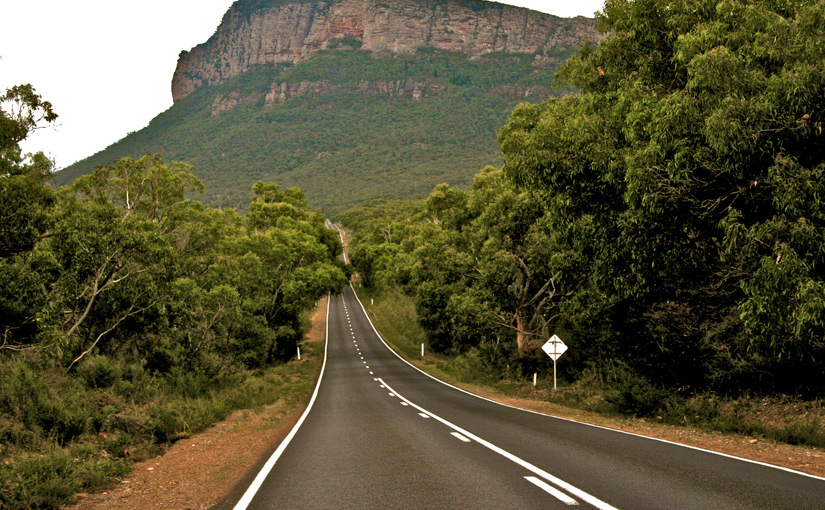 Horsham, the capital of Wimmera is where your adventure starts. It's known for sumptuous meals and a good selection of wine to go with it. In less than 25 km, you'll find Natimuk and Mt. Arapiles that a lot of tourists go to for an adrenaline rush. After all that excitement, you can make a quick trip to Lake Natimuk 3 km away.
Just 25 km away you can get something to liven up your spirit. Vineyards of Barangaroo Wines and Norton Estate Wines makes for a great view when you drive. You're also welcome to test their wines but make sure the designated driver doesn't get too carried away!
A 55-kilometre drive from there takes you to Wartook Valley where you'll find Aboriginal rock art and see Mackenzie Falls. Just 20 km away you can begin your trek to Mt. Zero. While there, you can buy a thing or two at Grampians Olive Co, a place known for it's Toscana olives and wholesome preserves. Before finishing your trek, you can visit Gulgurn Manja and try to discover what story the people were trying to tell with their incredible prints.
Image courtesy: Melody Ayres-Griffiths
Grand Pacific Drive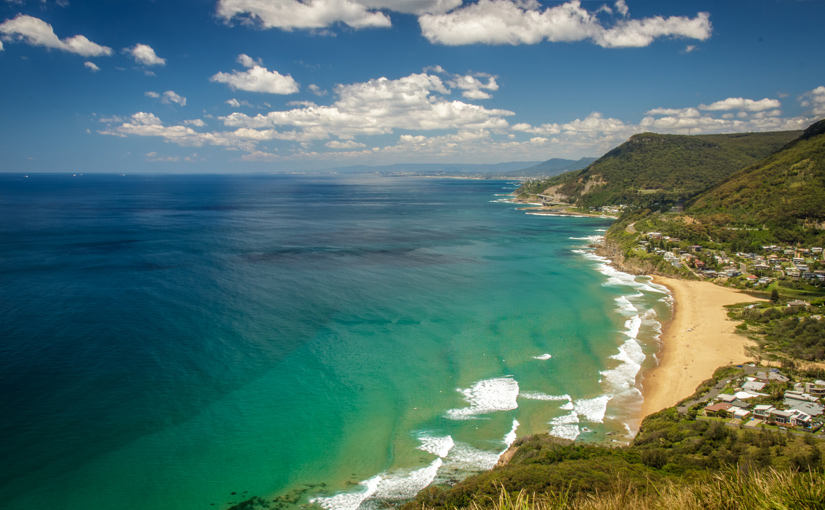 The Grand Pacific Drive is accessible from Sydney or Canberra. It's about 66.5 km and you can begin by cruising through Wollongong. In there, you'll find Bald Hill lookout and try the bridge walk. 7.3 km away from there, you can swim at Austinmer Beach or have a picnic in Norfolk Pines. The City Centre is 14.9 km and will please those looking for retail therapy. You could also go to Foreshore and enjoy the relaxing atmosphere in Blue Mile, and view Nan Tien Temple 9.9 km away, the largest Buddhist Temple in the Southern Hemisphere!
Next, it's time to see beautiful Shellharbour which is 18.3km away. Being close to the water will get you a fresh catch and there are fish and chips aplenty in pubs and shops. For backpackers and campers, the Farm and Mystics beach would have everything they want and more.
The final stop is Kiama Township which is 14.5 km away. Known for its blowholes, Kiama has more under its sleeves. You can take a walk along Bombo and Jamberoo with the view of the coast. There's more to find when you go to Minnamurra Falls. The same goes when you visit the lookout of Saddleback Mountain.
Image courtesy: Vishal Makwana
The Red Centre Way (Mereenie Loop Road)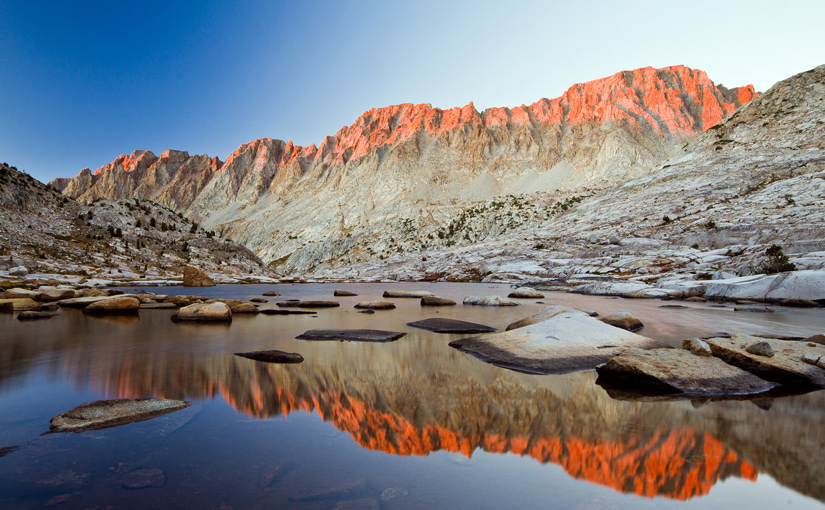 It takes 4-6 days to complete your road trip to The Red Centre Way. Many choose Alice Springs as their starting point and travellers are always greeted by many geological wonders during their drive. One example is Stanley Chasm at 40 km. You'd find free camping sites and places to swim but have to make do with the limited facilities. At 132 km, you'll arrive at Finke Gorge National Park and see the change in the colour of sandstone cliffs as the sun sets.
On your way to Kings Canyon, you'll see the vast open space at Tyler's Pass and the comet crater at 192 km that dwarfs anyone who gets close. The drive leads you to Mereenie Valley, where you'll see wild horses and other animals while battling the road that can be unforgiving to inexperienced drivers. Wattarka can be found at 358 km and you can get a much-needed rest at their campsites and motels.
You'll reach Kings Creek Station at 397 km and from there, drive to Lasseter Highway at 524 km. You'll find more luxurious accommodation options along the way and places to stop for fuel. The last stop is Uluru at 690 km that's frequented by many tourists despite the temperatures (which can go as high as 47C).
Image courtesy: Jeff P
Nullarbor Plain, South Australia & Western Australia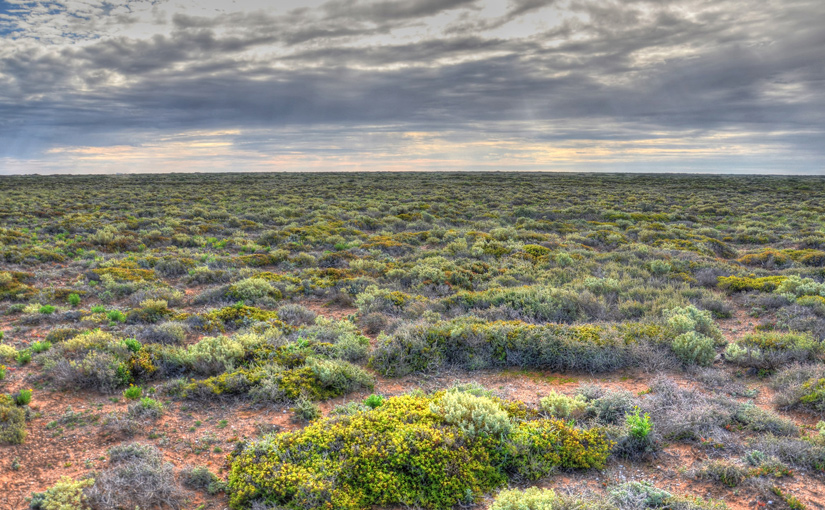 You have 1,365 km worth of road to cover when you take this trip. Most spend around 6 days and stock up on water, petrol and other supplies before starting. Coming from Perth, you can head to Norseman and have a go at one of the golf courses that are 190 km away. Then, you could stop by Dundas Nature Reserve and Fraser Range to see camels, birds and other wildlife. Heading to the Balladonia Cultural Heritage Museum allows you to discover its history
Driving 65 km in your 4WD from Caiguna Roadhouse takes you to Cocklebiddy. This is where you will find the world's longest cave penetration. Then, you can travel to Madura from Eyre highway. You'll need to drive another 117 km to get to Mundrabilla Roadhouse to see the largest meteorite that has been found in Australia. After that, it's time to savour the view of the Bunda Cliffs.
Your next stop is Nundroo where you can explore the Yalata Aboriginal Land (though you'll need a permit). Then you could drive for 55 km to Fowlers Bay to observe aquatic life and see other attractions like The Windmill Museum and Ceduna Aboriginal Arts and Culture Centre. Your trip ends with an 800-km drive to Adelaide.
Image courtesy: Chris Fithall
Great Tropical Drive, Queensland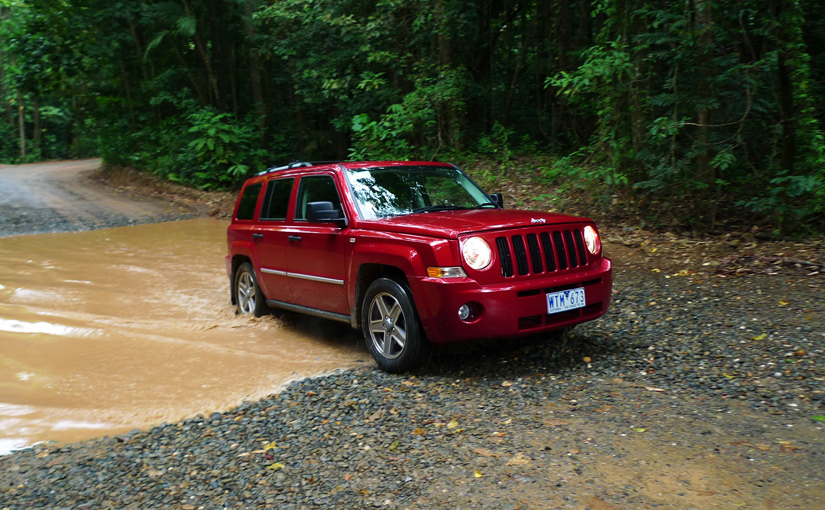 It can take around 12 days to finish this 2079km drive which means there's a lot in store. You can begin the trip in Cairns and take a closer look at the Great Barrier Reef and wander around the world's oldest rainforest (the Daintree) in Port Douglas.
After that, you can go camping as you reach Cooktown or take your 4WD along the Bloomfield track. You'll have to drive to Mareeba to visit Laura River Valley and their fresh fruits. Then, you'll see Millstream Falls and more parks when you head to Ravenshoe. To explore even more parks, you can drive to Undara Volcanic National Park and Copperfield Gorge.
No trip will be complete without good food and they've got plenty of that in Townsville. You can set yourself for more adventure when you get to Ingham and try the Hinchinbrook Heritage Walk and visit wildlife in Tyoto Wetlands and Cardwell's Thorsborne Trail. You can also do the 32 km walk from Ramsay Bay to George Point. After this trek, you can cool down at Mission Beach. Finish your trip by exploring Innisfail, Eubenangee Swamp National Park, and Wooroonooran National Park.
Image courtesy: Rob'nDasha
Stirling Ranges, Western Australia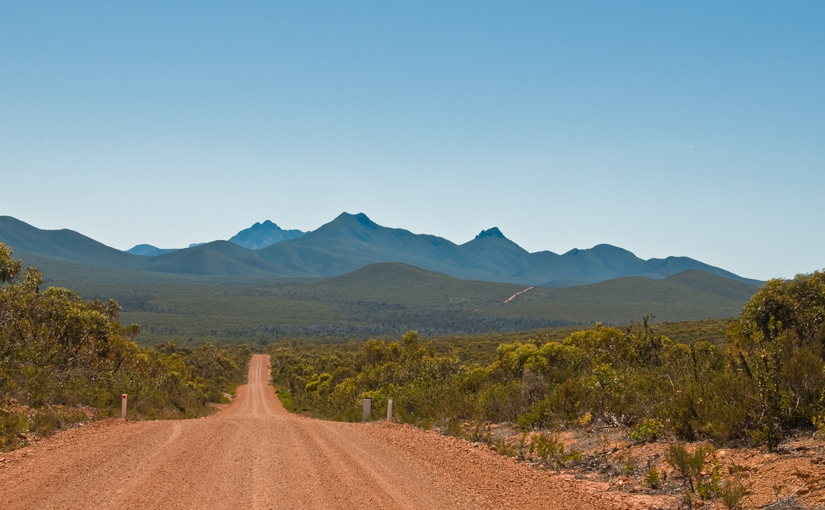 Travellers have to drive 42 km to cover the Stirling Ranges. Most visitors start with Bluff Knoll. It takes 2-6 hours to hike, though prepare for the weather there as it can change very quickly. Toolbrunup Peak takes about the same time to climb but it has earned the reputation of being difficult to scale. Though it has steep rocks, everyone always raves about the view at the top.
Both Mt. Trio and Mt. Magog takes about 2 – 5 hours to hike. Though some feel these are a bit easier to hike, it becomes more challenging as you near the summit. As for Mt Hassell, it has earned a reputation for giving hikers a much-needed break during their climb. But there's also something for those looking for a challenge. It could take 2-4 days to get to the summit of the Stirling Ridge Walk. Hikers are always told to gear up as both the ascent and descent take some work and requires much caution.
Image courtesy: Graeme Churchard
Great Barrier Reef Drive, Queensland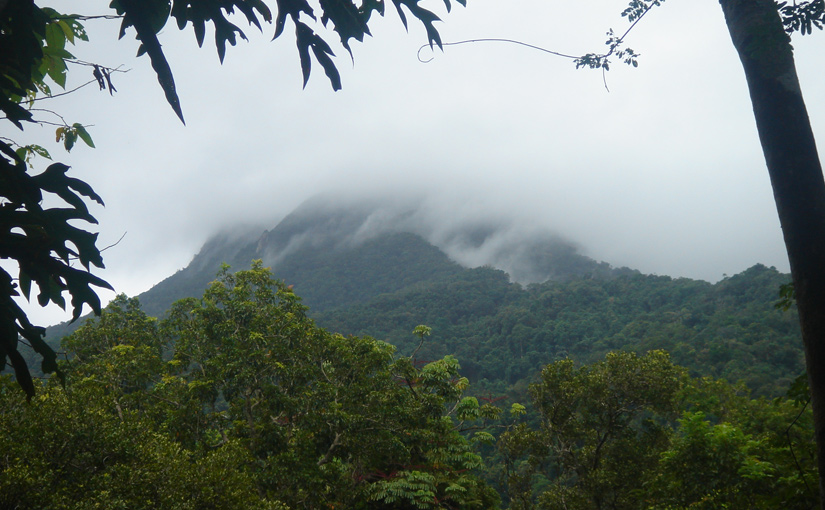 This 140-km drive begins at Captain Cook Highway in Cairns. You can give this 2-3 or more days depending on how long you want to stay in each place. Start off with the coastal communities such as Palm Cove, Clifton Beach, and Trinity Beach and fill your stomach before heading to Hartley's Crocodile Adventure. Spend the night in one of the unique eco-designed bungalows there.
You can then head to Port Douglas and take a boat ride to the Great Barrier Reef. While there, try a guided tour or participate in an ocean safari. You can also go to Mossman Gorge to learn about the heritage of the Kuku Yalanji people. Another adventure awaits when you cross the Daintree River. In there, you can visit the Daintree Discovery Centre and observe wildlife up close.
Exploring Cowbay takes you to more beaches like Thornton, Coconut, and Noah but you need to watch out for any warnings of crocodiles and other animals. Others can climb the 800m high Mt. Sorrow if they prefer hiking over walking. The last stop is Cape Tribulation. That's where the Jungle Bugs and Butterflies Insect Museum can be found. You can also spend the night there and maybe go to a spa, a jungle lodge, a beach house or even go camping.
Image courtesy: Ben and Katherine Photos
Flinders Ranges, South Australia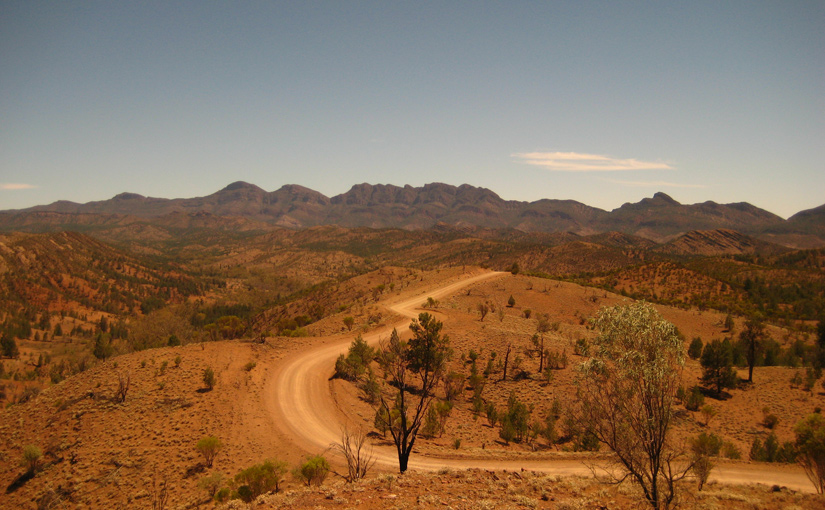 If you're coming from Adelaide, getting to Flinders Ranges will be a 500-km drive. It takes approximately 5 to 6 hours to get there. Your adventure can start with the Coffee Pot. This is what they call the steam train built in 1870. The train departs from Quorn and Port Augusta and passes by rock cuttings and intricate iron bridges.
The next attraction is the Wilpena Pound. It's made of stumps of mountains that have eroded over time. Some try trekking inside and spend the night in nearby accommodation. You also shouldn't miss the pride of Prairie Hotel which is The Feral Mixed Grill. It is composed of emu, camel, kangaroo and goat meat and will be like nothing you've tried before.
In Rawnsley Park, there are a number of bushwalking trails for you to try. Take your 4WD to Chace Range where you can venture to Arkaba and maybe try the helicopter tour. Sleeping in a nearby homestead also gets you a great view of the night sky. Then, you can head to the last stop in your Flinders Ranges road trip that is Arkaroola. Enjoy the magnificent view of the lookout as you drive along the mountain.
Image courtesy: Michael (Flickr)
Cradle Mountain Day Drive, Tasmania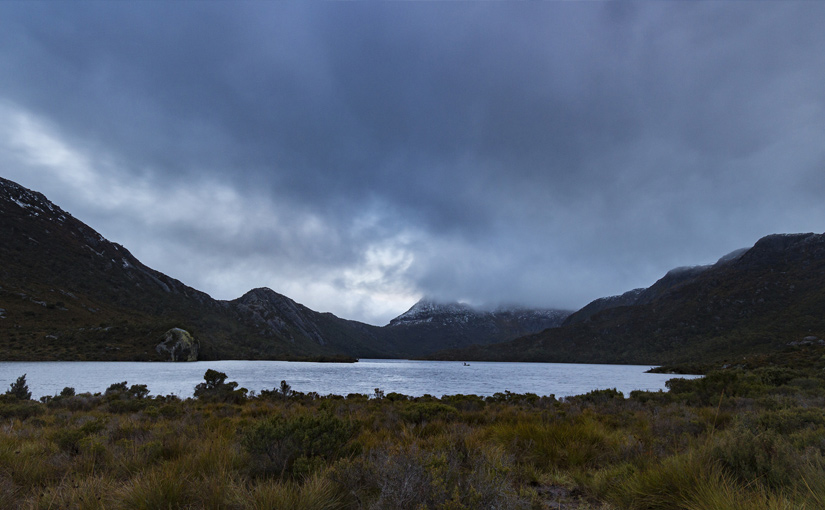 Launceston to Cradle Mountain is a 149km drive that takes around 2 hours. Start your trip by taking A1 to Deloraine. You may want to take the turnoff to visit Hagley and Westbury to stop by some cafes, galleries or try the maze. Once back on the Deloraine road, you can head to Mole Creek Karst National park to explore the different cave systems. Then, you can drive to B12 and pass by a view of lush trees in Mersey Forest and Olivers Road.
You will then reach Claude Road, where you have to turn left to Cethana, cross the lake to C132 Cradle Mountain Road. Once there, head to the Cradle Mountain Visitors Centre to get tips about the weather and safety information of the walking tours.
There's a lot of wildlife to see as you go to Dove Lake and Cradle Mountain. Taking the tours can leave you tired, so you can spend the night at the famous Cradle Mountain Lodge that's been consistently improved over the years. On your journey back to Launceston, you can try a different route and visit the Town of Murals in Sheffield and buy tasty products from the Ashgrove Cheese Factory.
Image courtesy: Steven Penton