At Aussie Car Loans we've often stressed the importance of seeking competitive vehicle insurance when you purchase a new or second-hand car.
Recently the Australian Securities & Investments Commission (ASIC), the country's financial services regulator, have started reviewing providers taking advantage of ill-informed car buyers.
Recent ASIC reports into the sale of insurance through car dealers have found some life insurance products being added on to car sales at an incredibly expensive rate.
Car buyers have been pressured into taking on these life insurance products with little understanding of what they are getting.
The premium for these insurance products can sometimes be hidden by unscrupulous behaviour, by adding the premium to the car loan provided through the dealership, without the car buyer fully understanding what the insurance product or the cost.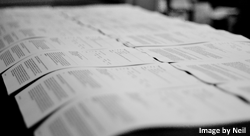 ASIC Deputy Chair Peter Kell has called on the insurance industry to lift their standards and address the high costs and poor value of these add-on products.
He said often times the same insurance providers have alternative products at cheaper rates with more comprehensive cover.
This has sparked further investigation into car dealers selling other general insurance add-on products as part of vehicle sales.
If the industry does not make the necessary steps to improve these practices, ASIC will look at taking further action, including regulation and enforcement actions.
While ASIC is working to regulate these practices, you can avoid such problems by avoiding overpriced dealership finance altogether.
Aussie Car Loans provide competitive car finance, so you can get a great rate to suit your situation. The best part is we work for you, so you don't have to place yourself in the hands of car dealers when it comes to finance and insurance.
We also offer a range of car insurance products sourced from some of the world's biggest insurance companies, and we work with you to provide only the insurances you want. Insurance is still an important part of the finance process and can provide protection for you and your family.
So before you go shopping at the car dealership, talk to us about insurance, car finance and even pre-approved loans, so you can negotiate with confidence and avoid high priced add-ons you may not need. Call us on 1300 889 669, or simply apply online to get things started today.
Read the original article from ASIC