In Australia we may feel we get our fair share of traffic jams, but spare a thought for Russian motorists who recently got caught in a 200km long traffic jam on a major motorway in Tver, a region in the North West of the country.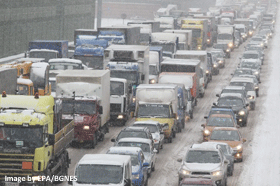 Officials have denied the 200km claim, saying it was only 20km. Heavy snowfalls caused the jam on the M10 motorway and caused three days of chaos.
One truck driver complained that he managed to move one kilometre forward on the third day of the jam. He also said field kitchens set up to help the stranded motorists didn't make it to some people who had to endure freezing temperatures without food, water, or heating if their cars had run out of petrol.
Neither the brand, nor colour of their car could help protect motorists against the cold once they ran out of petrol.
Car Colours in Australia
You can have any colour you want, as long as it's white. This largely sums up the position if you want to buy a new car in Australia today, and is a neat reversal of Henry Ford's original quote when asked what colours the Model T would be available in (black was the only option).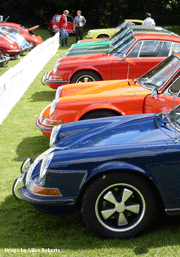 Of course in reality you can have any colour you want, the difference is you have to pay if you want anything other than the standard colours, and there's often not many of them.
Ford and Toyota in fact charge you extra for any colour other than white on some of their most popular models (the Focus, Camry and Corolla). Any other choice commands an extra charge of $435 on average across the car manufacturers.
Entry level 'luxury' models from Audi, BMW and Mercedes will cost you an extra $1,500 or so if you want metallic paint and of course the sky's the limit with the true luxury end of town, with Porsche offering whatever colour you like on a 911 model for an extra $9,490.
The prize, however, goes to Mercedes for the colour options on their SLS AMG model. If you opt for the 'liquid silver' paint option on your new car, it'll set you back a cool $29,876. Or you could opt for the standard colour and get another car (we've never been asked for a car loan just for the paint option, but there's always a first time).
Metallic paint options on popular cars:
Cheapest: Mazda (models: 3, 2, CX5) – free
Most expensive: Holden (models: Commodore, Cruze)
Buy The Batmobile
Finally, after scouring the internet for interesting cars for auction we found one we thought you might like to bid for: Batman's original Batmobile from the 1960s TV series is up for grabs.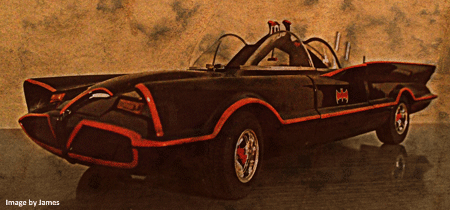 Based on a 1955 Lincoln Futura concept car, well known car customiser George Barris modified it for the Caped Crusader. Its specification included lasers, a Batphone, equipment for laying down oil slicks and smokescreens, as well as two rear mounted parachutes to enable the car to do a quick 180 degree turn. It's a 1966 model and is expected to go to auction on 19th January in Scottsdale, Arizona.
If you want to put in a bid, you'd better get in contact with us quick for an auction loan – it's expected to sell for millions of dollars.