The rise in popularity of electric vehicles (EVs) has significantly spiked this year. Many car owners are going electric to do their part to reduce air pollution in the country, especially now that a network of charging stations has been installed around Australia. This massive charging network has supercharged the movement towards more emission-free vehicles on the road, prompting the EV market in Australia to grow exponentially. As a matter of fact, the latest range of electric vehicles are here – check out what we can soon expect to hit the market.
1. Hyundai Ioniq Electric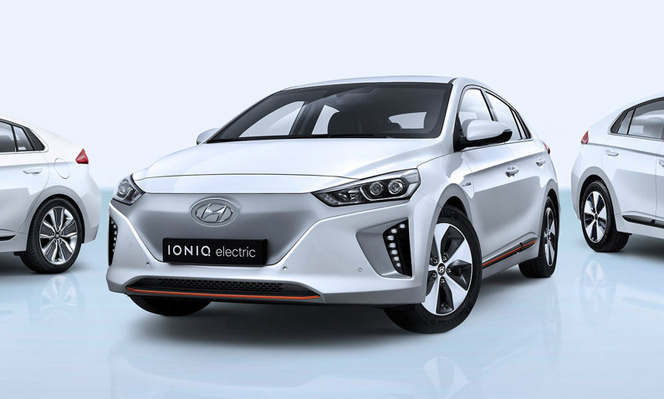 Back in 2010, Hyundai released its first ever electric car, the BlueOn. Since then, development has been on full-swing at Hyundai and this year, the Korean auto giant will be rolling out new high-tech models of EVs including the Hyundai IONIQ. Set to be released this October in three trims, namely: Hybrid, Plug-in, and Electric. The pricing for the base trim Hybrid is expected to start at $38,500.
The IONIQ Hybrid is powered by a 1.6-litre petrol engine (77kW/147Nm) combined with an electric motor (32kW/170Nm). Installed with a strong 1.56kWh lithium-ion battery pack, this vehicle offers less fuel consumption and reduced gas emissions through small spurts of electric-only driving.
Meanwhile, the IONIC Plug-in has the same petrol drive-train and electric motor but with a much bigger 8.9kWh lithium-ion battery. It combines the capabilities of a hybrid electric and an all-electric engine, although you can still use them separately when needed.
Lastly, the IONIQ Electric is a pure EV, equipped with an 88kW/295nM electric motor with a 28kWh lithium-ion battery. On a full charge, this electric vehicle can run up to 280 km. It produces zero gas emissions and minimal mechanical noise.
2. Nissan Leaf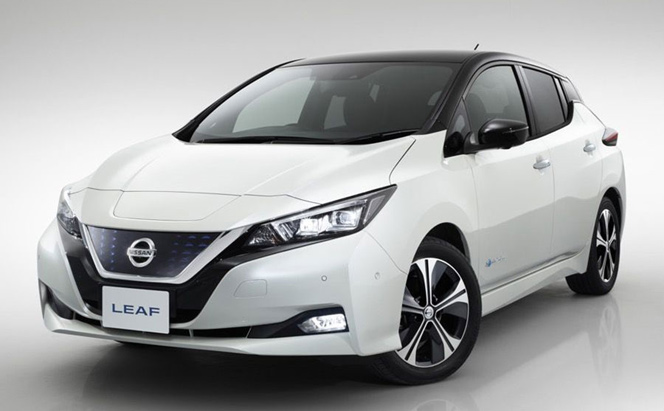 The first modern all-electric vehicle and the best-selling EV is back with a 2nd gen offering. That's right. The new 2018 Nissan Leaf is coming to Australia by the end of the year, and it's better than ever.
Winner of the 2018 World Green Car of the Year from the 2018 New York International Auto Show, the new Leaf comes with a larger 40kWh lithium-ion battery. It's now capable of producing 110kW/320Nm and a longer range of up to 400km in a single charge. It also has faster-charging capability with options to use either a Type 2 Connector or a CHAdeMO charging plug.
The 2018 Nissan Leaf boasts the new ProPilot Assist System, available on its highest trim, which features lane centering and auto-parking technologies. It also has the Nissan Intelligent Mobility (NIM), which features advanced safety and other driver-assist technologies to give you a more dynamic driving experience while on the road.
3. Jaguar I-PACE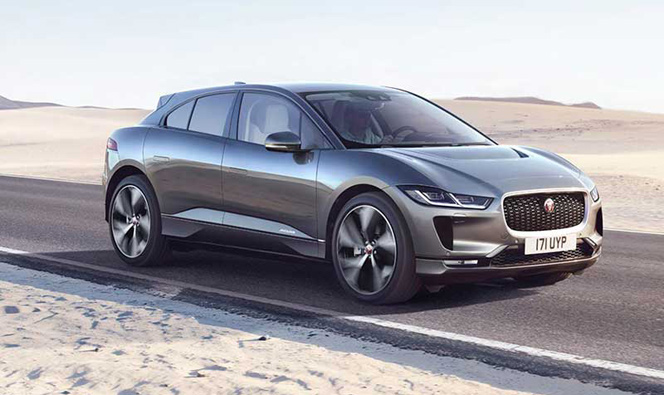 Launched in Australia last month, Jaguar I-PACE is the sole all-electric sports car in the latest batch of electric vehicles. It has two electric powertrains that produce a combined 294 kW power and 696 Nm of torque. This five-seater EV, with a size slightly smaller than the fuel-engined F-PACE, also boasts a top speed of 200 km/h and a 0-100km/h acceleration in 4.8 seconds.
It has a massive 90kWh lithium-ion battery that translates to a 470km maximum range on a full charge. At home, you can charge the I-PACE using 7kW single phase plug that can power the sports car up to 35km range per hour. On the other hand, you can do quick charging on public stations with a 50kW DC connector which can easily charge up to a 270km range in an hour. Jaguar also made I-PACE 100kw DC charger-ready when it becomes available.
The Jaguar I-PACE is also available in three AWD trims: the I-PACE S, SE, and HSE. The top trim HSE comes with 20" 5 spoke alloy-wheels with Diamond Turned finish, Matrix LED Headlights with Daytime Running Lights, 18-Way Windsor leather sports seats, and a Driver Assist Pack. All trims are now in showrooms and dealerships with a price tag starting at $119,000 plus on-road costs.
4. Hyundai Kona Electric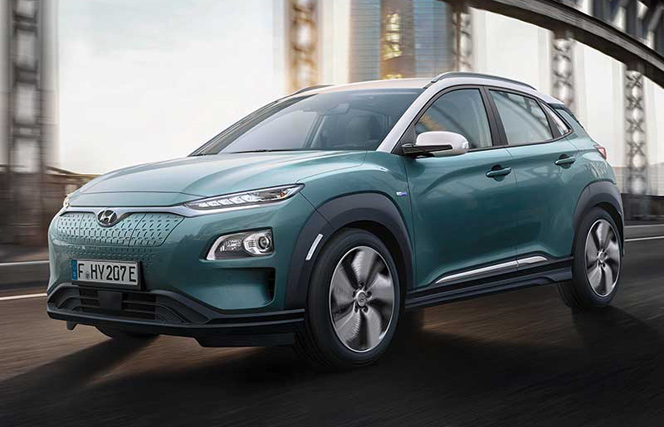 Another Hyundai EV model that will hit the Australian car market is the electric version of the petrol engine Kona Crossover SUV. The Hyundai Kona Electric will be on the streets late this year or early next year on a 470km range variant. The smaller 300km range that will be available worldwide is expected to follow.
The longer-range Kona Electric variant is being prioritized to cater to the needs of Australians who travel long distances on a daily basis. It has a 150kW/395Nm output capability and a 0-100km/h acceleration in 7.4 seconds. This fully electric SUV is equipped with a 64kWh lithium-ion powerpack that can be fully charged in 9 hours and 40 minutes with an AC power plug. That charging time can be drastically reduced to less than an hour with a 100kw DC charger.
Hyundai said that Kona Electric already has more than 20,000 pre-orders placed globally ahead of its release. Here in Australia, this Korean EV is getting some serious interest from logistics businesses and the government sector. It is expected to sell locally below $50,000.
5. Tesla Model 3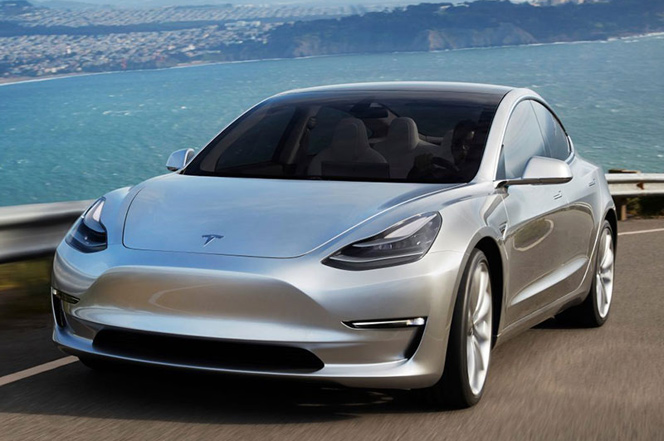 A list of EVs will not be complete without a Tesla car. The Tesla Model 3 will be the cheapest offering from the American electric car manufacturer at $52,000 for the basic trim (starting price), and it's expected to be a hit locally when it becomes available in showrooms next year.
Tesla expects the Model 3 variant for Australians to have a 500km range and 198kW/416Nm output. A sample car was displayed in Tesla's Melbourne showroom and it was tagged with a $73,000 price. Equipped with 12-way power heated seats, an open-pore wood décor, and a full-glass tinted roof.
Third and fourth Tesla Model 3 trims, which will be running on all-wheel drive (AWD), are also in production. They will have 258kW/527Nm and 340W/639Nm capability, respectively. The exact pricing for these two AWD variants are yet to be announced, but we can expect them to be well over $100,000.
6. Mitsubishi MiEV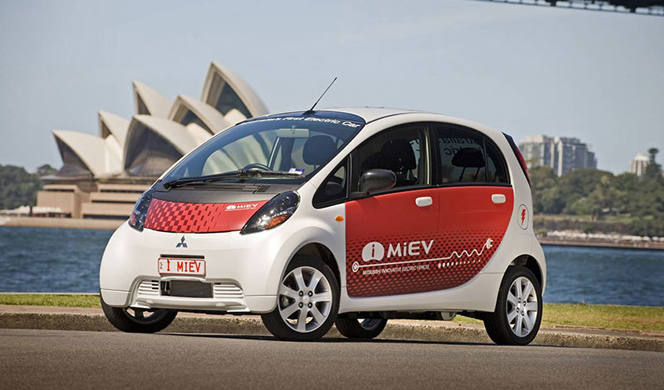 The Mitsubishi innovative Electric Vehicle (MiEV for short) is the pure electric version of Mitsubishi i. This EV has a compact build and is designed for short city drives. It has a 49kW electric motor that is capable of 0 to 100km/h acceleration in 14 seconds and up to 150km range with its lithium-ion battery. It can be fully charged in seven hours but is also capable of quick charging in 30 mins.
The 2018 Mitsubishi MiEV has three drive modes: Drive, Echo, and Brake. Each can be activated by any of the two gear selectors. The Drive mode will give you the best performance but with some sacrifice on the maximum range. Meanwhile, the Echo mode maximises the kilometre range of your battery on a lesser performance. Lastly, the Brake mode lets you save and send back more power to the battery when braking.
Among the latest batch of electric vehicles, this is in the lower price range and costs just above $32,000 — perfect for city professionals who are looking for an eco-friendly vehicle to buy this year.
7. BMW i3 and i3s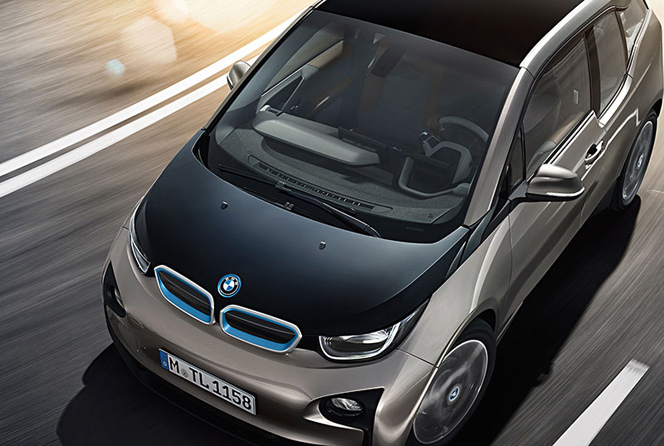 The BMW i3 has been on the market since 2015 and proved to be a success around the world. That is why this year, BMW released an upgraded i3 along with an all-new version i3s.
Both BMW i3 and i3s were released in an all-electric variant which costs around $68,700 and $69,900 respectively; and a petrol range-extender (REX) variant, which has $74,700 and $75,900 price tags. The i3s has a much more powerful motor compared to the regular i3, and has a wider and sportier appearance. It's capable of 135kW/270Nm total output and can sprint from 0 to 100km/hr in just 6.9 seconds.
On the other hand, the full-electric BMW i3 can produce a modest 125kW/250Nm performance and can travel up to 200km on a full battery. With a REX, i3 can reach up to 330km. The BMW i3 has a 0 to 100km/h acceleration in 7.3 seconds.
BMW boasts a body frame made from carbon fibre reinforced plastic (CFRP) for both i3 and i3s. This technology gives lightness, agility, and longer-range to the EVs while still maintaining a strong and resilient structure to battle outside elements.
Both models can be powered at home by the BMW iWallbox, which can charge 80% full in less than three hours. On the road, you can power up both EVs at any AC station for the same charging speed at home. But if you can find a DC station, an 80% battery is just a 39-minute wait.
View more specs, reviews and plenty of information on Electric Vehicles at MyElectricCar.
Finance Your Next EV with Aussie Car Loans
There is no doubt that electric vehicles are the future of road transportation. And it makes sense to invest in an EV model now. Whether you are looking at a compact EV like the BMW i3 and Mitsubishi MiEV; or a sportier car like the Tesla Model 3 and Jaguar I-PACE, get pre-approved for car finance with Aussie Car Loans so you know your budget before you start negotiating with dealers. Call us or enquire online to get your emission-free vehicle running on the roads soon.