The Ford Falcon GT-HO Phase III does it again! After breaking the Australian auction record in 2018, this 50-year-old classic car is making headlines once more after selling for a whopping $1.15 million via an online auction organised by Slattery Auctions. It also became the highest-selling Australian-made car to date.
From an original manufacturing price of $5000, this "immaculate precious gem" caused an internet craze as it pushed past the million-dollar bidding mark. It finally ended up with a whopping $1.15 million price tag, overshadowing last month's $1.05 million 2017 HSV GTSR W1 Maloo deal and the 1971 Falcon GTHO Phase III's sales record of $1.03 million almost three years ago.
An Iconic Car
This record-breaking car is a fully restored rare electric blue modified version of the 1971 Falcon GT which boasts its original interior, glass, and motor with an upgraded engine, gearbox, differential, brakes, and handling package. This iconic car is one of Australia's best in terms of poise and function. It only had a mere 17,340 km recorded on its odometer at the time of the sale and was in perfect condition, just like that of a brand-new car.
Also read: Popular & Iconic Classic Cars To Spice Up Your Life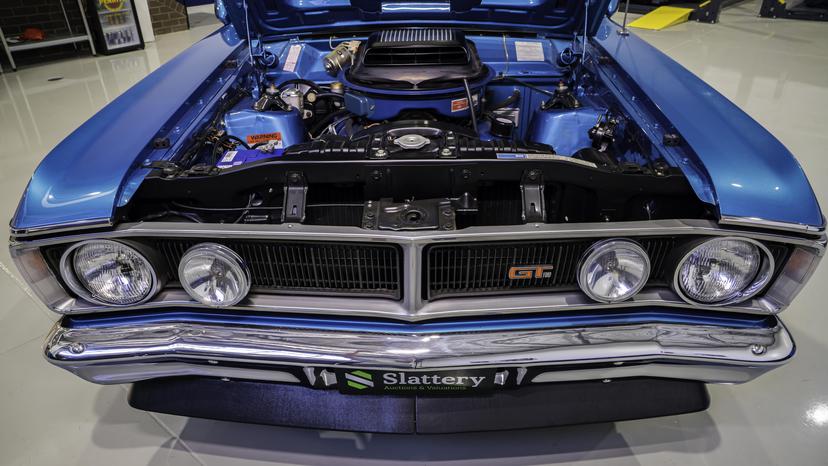 The muscle car collection
According to Steve Waterman, Slattery Auctions' Asset Manager, more than 1000 online bids were made for the entire collection of classic muscle cars. There were also more than 200,000 people who visited the company's website to check out the cars that were up for sale.
Waterman said, "It's not surprising given some of the cars that went under the hammer were just unbelievable".
"The Falcon GT-HO is better than when it rolled off the production line. An unbelievable recondition job was done on it a number of years ago. It has not been driven in recent years and it's still like a brand-new car. The team from the Ford museum in Perth had a look at it and in their opinion, it's one of the best in Australia," he added.
Other exceptional muscle cars included in the collection were a 1977 Holden Torana A9X auctioned at $435,500, a 20 km driven 2017 HSV Maloo GTSR with a factory wrapping on the seat priced at $230,500, a non-reconditioned 1971 Holden HQ Monaro which settled for $171,500, and a 1975 Datsun 260Z for $116,000 which yielded a combined worth of $3 million.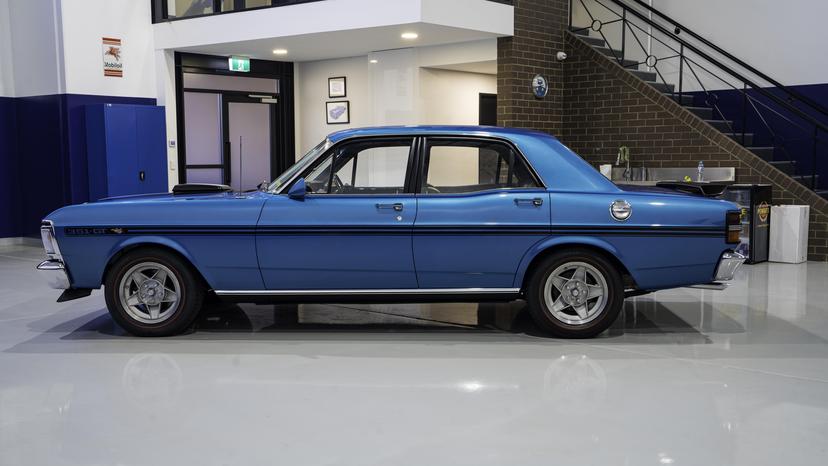 Investing in Classic Cars
So, are classic cars worth the investment? Certainly! The perennial beauty of classic cars is a faithful symbol of elegance and sophistication, which is why they have been a popular long-term investment for car enthusiasts for a long time. These types of cars gain value over time due to rarity, condition, mileage, and others aspects. Few differences may have a significant impact on price.
To help finance your classic car, get a loan from Aussie Car Loans. We offer a wide range of car financing products with competitive fixed rates and flexible loan terms that suit any budget.
Call us at 1300 889 669 or send an online enquiry to find out more.
Related Articles:
Image curtsey: thewest.com.au