Classic cars have been a successful investment over the last 30 years. They gain value over time due to rarity, condition, mileage, and others aspects. Few differences may have a significant impact on price.
Whether you're an investor or an automotive enthusiast, one way to diversify your investment portfolio is to start collecting classic muscle cars. Read on to find out which Aussie icons are worth investing in.
The Muscle Car Scene in Australia
Muscle cars are known as an American phenomenon. In Australia, people caught the muscle car bug in the 1960s and '70s. Aussies started taking an interest in motorsport in the early 1960s with the Armstrong 500 and the Australian Touring Car Championship. The performance had become a significant selling point between Ford, Holden, and Chrysler in the mid-1960s. Ford and Holden produced high-performance versions of their six-cylinder family sedans. In 1966, the XR Ford Falcon's release and a Mini winning Bathurst happened.
For decades, car enthusiasts in Australia look forward to the most fantastic motor race every October, the Bathurst 1000. The Bathurst event epitomised the mantra "Win on Sunday, sell on Monday" in Australia's car industry. The battle to win Bathurst in the series production days produced some of the famous Aussie Icons such as Holden Monaro and the Falcon GT-HO. The objective wasn't so much to be a commercial success in their own right, but to win Bathurst and sell lesser models.
Classic Car Investment: A Guide
The 1970s marked a golden era for Australia's car industry. It gave life to one of our most iconic vehicles, the Falcon XY GT-HO Phase III by Ford. Allan Moffat piloted it to victory at Bathurst in 1971, but he failed to back it up the next year. The new era for the Falcon paid dividends on the tarmac, with the XA the only GT iteration to get a back-to-back race victory at Bathurst in the years 1973 and 1974.
Popular Aussie Icons
Since the 1960s, there have been several Australian-made muscle cars that became icons. These classic muscle cars are worth investing in.
The best Australian-built classic cars (pre 1980s)
Ford Falcon GT-HO Phase III
The 1971 Ford Falcon GTHO Phase III was a high-performance road car built by Ford to qualify for Bathurst. Phase III's top speed was 228km per hour, constrained by the 6150rpm limiter in top gear. There are just 300 Ford Falcon GT-HO Phase IIIs that were produced, and less than half are believed to survive. Vermillion Fire is the most common colour, but there are other colours as well, such as Onyx Black and Vintage Burgundy Metallic. In 2018, a hammered Ford Falcon GT-HO Phase III was sold for AUS$1.03 million at an auction.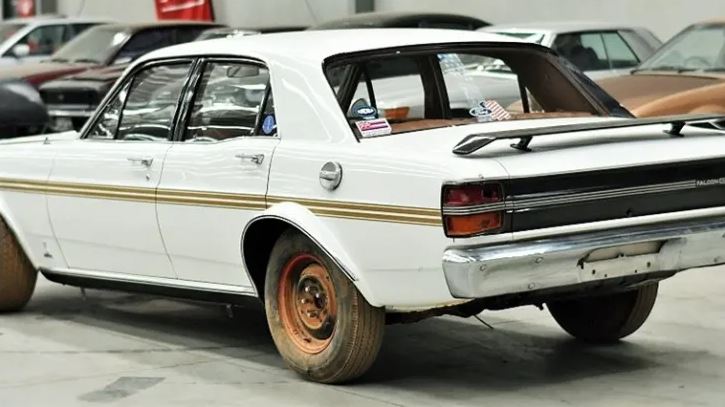 image credit: caradvice
Holden HK Monaro
Advertised as the "New Generation," Holden's HK range was launched in January 1968 on a more extended and broader platform. As the first of the breed, Holden HK Monaro remains one of the most collectible Holdens ever made, with good examples in demand. The sleek two-door design was introduced by Holden, six months after the rest of the HK range. The HK Monaro soon took pride in Holden dealer showrooms across the country.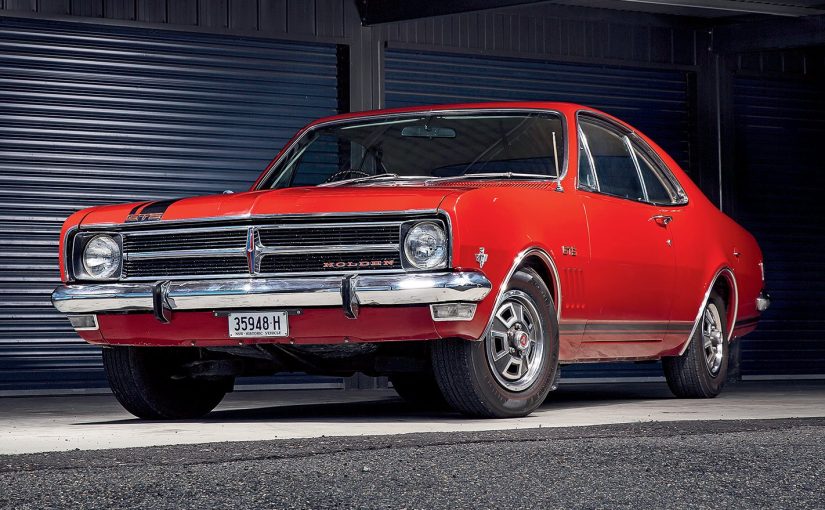 Image credit: WhichCar
Holden Torana A9X Hatch
The Torano A9X was manufactured in Australia to allow the car to race at the Bathurst 1000. The A9X went on to dominate the Australian Touring Car series in the following years, with Brock winning the 1979 Bathurst 1000 race by six laps and famously setting the lap record on the final lap. There are just 405 Torana A9X Hatch that were ever built. 305 of this model are 4-door sedans and the remaining 100 being hatchbacks. Between 50 and 60 of these hatchbacks exist today.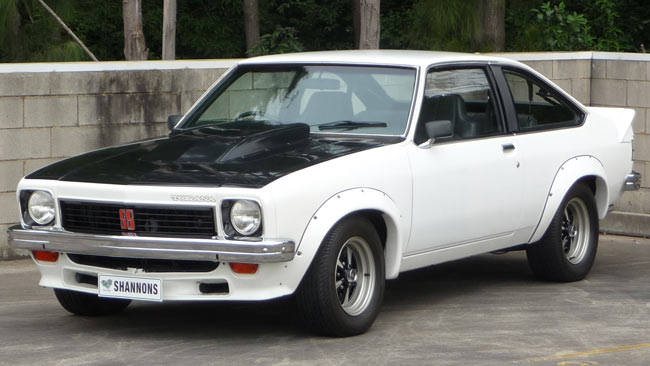 Image credit: Carsguide.com.au
Chrysler Charger E49
Chrysler Charger R/T was a series of Australian-made muscle cars including the Charger E49, the fastest among all models. Also known as the E49 Big Tank, this E49 is the holy grail among Chrysler fans and Aussie muscle car collectors. Unlike most 1970s muscle cars, the Charger E49 uses an inline-6 engine instead of a V8. This was featured in the Hot Wheels Expansion for Forza Horizon 3 and as standard in all subsequent titles. It was unlockable in Forza Motorsport 7 by completing all the challenges for the Forzathon event in March 2018.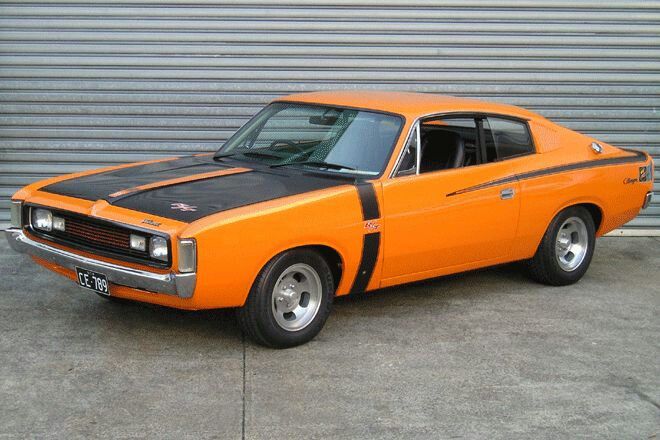 Ford Falcon XB
The Ford Falcon XB is an RWD muscle car that was produced by Ford from 1973 to 1976. It was manufactured in Australia and the second iteration of Ford Falcon's third-generation model. It also included the luxury-oriented Ford Fairmont XB. In the US, a 1976 Ford Falcon XB GT was sold at an auction for AU$109,000. That's not as high as the cost of the 1971 Ford Falcon GT-HO Phase III, but give it a few more years and the value will increase for sure.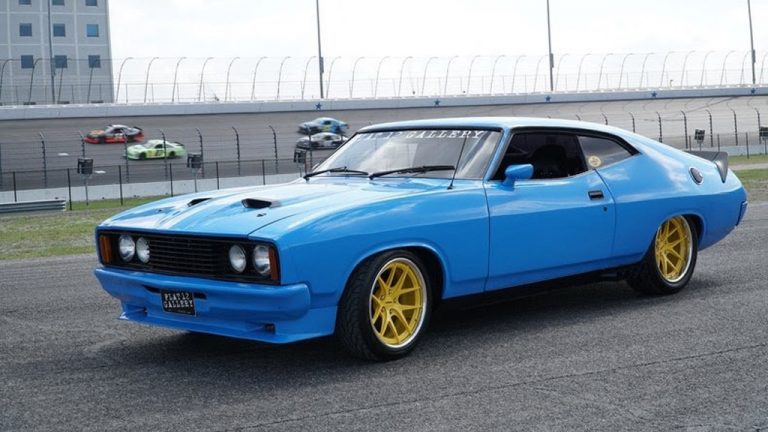 Image credit: motorauthority.com
What's a Good Classic Muscle Car to Buy?
The recent million-dollar-plus sale of a Ford Falcon GT-HO at auction is a sign that classic Australian cars are ramping up in value in a big way. It shows that any of these classic muscle cars that's in excellent condition, with factory specs, minimal mods, original paperwork, and low mileage, can be a great investment.
Many of the Australian built muscle cars were produced in limited numbers. If you find one in excellent condition, you've hit a jackpot. That's because many people are into collecting of these classic cars. They are investing in these Aussie icons because have an emotional connection, whether they always wanted one, they watched it race at Bathurst when they were younger, or they're just muscle car enthusiasts.
If you want mote tips, read our other article: Cars That Can Appreciate In Value And Make You Money
How to Maintain the Value
If you are able to acquire any of these classic muscle cars, you'll also need to maintain its value until you find the right buyer. Remember that Aussie icons are like any other vehicles, they lose value for many reasons, but you can maintain it if you do the following:
Keep it Clean

– Make sure that no dirt, dust, or water touches the classic muscle car for a long time or it can lead to rust, watermarks, paint damage, and poor performance. Regular cleaning will help hold its value for a long time
Avoid any modifications

– Keep the Aussie icon as it is and refrain from making any customisations or modifications. Investors, collectors, and enthusiasts like the classic look of these cars and will not appreciate updating or making them modern.
Retain the original parts

– To maintain the value of a classic muscle car, never replace its parts with new ones. If any parts become faulty, have them repaired or find a stock part. Don't substitute any original parts with new ones.
Keep it Regularly Maintained

– Regular maintenance is very important to keep the value of classic muscle cars. It will avoid expensive repairs and keep the engine in good shape. Keep in mind that a muscle car's sleek look will not matter if there are mechanical problems under the hood.
Store it Properly

– Maintaining the value of an Aussie icon means keeping its excellent condition. So, make sure to store it somewhere without direct sun exposure, which can fade the paint; and without excessive humidity, which can result to rusting. Find a space with the right temperature because the cold can result to mechanical faults and make sure that the vehicle is safe from any falling objects that might damage the exterior.
Classic Muscle Car Financing with Aussie
Australian-made classic muscle cars are great investment whether you're a car enthusiast or an investor looking to diversify your portfolio. The key is to find the right vehicle, maintain its value, and patiently wait until the market price goes up. Getting your hands on a classic muscle car now is a good move because it could be worth hundreds of thousands, maybe millions of dollars in the future.
Once you've found a classic muscle car, you can get it financed for easier and faster purchase. Aussie Car Loans can help you. We'll assist you in finding the best loan product for classic car financing with the most competitive fixed rates and flexible loan terms.
Contact Aussie Car Loans today at 1300 889 669 or send us an enquiry to finance a classic muscle car.
More Car Buying Tips:
How to Improve Your Credit Score to Get a Car Loan