The Australian automotive emission standards have, up until now, been at least ten years behind that of Europe. In response, the automotive industry has now introduced new initiatives to minimise CO2 emissions in its new vehicle system and has launched noble voluntary CO2 emissions standards up to 2030.
The car industry claims the scheme will not result in higher prices or hamper the selling of Australia's most common vehicles, including four-wheel-drives, SUVs, and utility vehicles (utes), which usually have higher CO2 emissions.
Furthermore, electric vehicles will be able to have a free pass since they are deemed as zero-emissions vehicles under the plan.
CO2 Emissions Standard from 2021 to 2030
Thus, from 2021 onwards, the Federal Chamber of Automotive Industries (FCAI) will issue a "public scoreboard," which is a report that indicates the CO2 emissions across the whole fleet of every car brand annually from 2021 to 2030.
Federal government emission standards for vehicles are rated at the EU5 level to date. This was implemented in Europe already in 2009. As of 2014, more stringent EU6 standards have been imposed globally.
Although Australia is still far from implementing EU6 standards, the local automotive sector has ratified this new voluntary agreement to minimise CO2 emissions from vehicles between year 2021 and 2030.
The standards, nevertheless, will not be as stringent as those in Europe which imposed clear CO2 emission targets for vehicles across the whole fleet. Instead, in Australia the targets for CO2 emissions will differ depending on vehicle type and size.
Most SUVs and new passenger vehicles need to lessen their average CO2 emissions by 4% annually (to a goal of 100 g/km by 2030). Heavier vehicles like four-wheel drives, vans, and utes however, need to decrease their average emissions by 3% annually (to 145 g/km by 2030).
Skeptics of the scheme argue that the voluntary code is not sufficient to prevent the utilisation of thirstier, heavier, and larger vehicles like the Ford Ranger and Toyota Hilux utes, which are regarded as the top two selling vehicles of Australia releasing higher CO2 emissions compared to smaller cars.
Compliant but Consumer-Friendly
In a statement, the automotive sector said that the voluntary code serves as a reflection of the vehicle types that Australians purchase. It is more likely associated with US standards, where SUVs and pick-ups are prevalent on the market.
Chief Executive of the Federal Chamber Automotive Industries Tony Weber said, "As an industry, we want to reduce our CO2 output, but maintain choice for consumers."
He added, "I don't see any price rises because of this code. I can't see any (car companies) discouraging sales of certain vehicles. The amount of competition in the market is enormous."
Also, the targets for, heavier and more commercial vehicles are not as stringent compared to smaller passenger cars. Thus, the requirements are easier to meet. Nonetheless, if vehicle companies fail to meet their CO2 emissions goals, they will be "publicly shamed" due to the frequent public release of their figures.
Mr. Weber said that they will not impose penalties on their members (car companies), yet they will maintain transparency in terms of their annual public report. He added, "That will provide consumers with additional information … which can inform their decision about which vehicle they buy."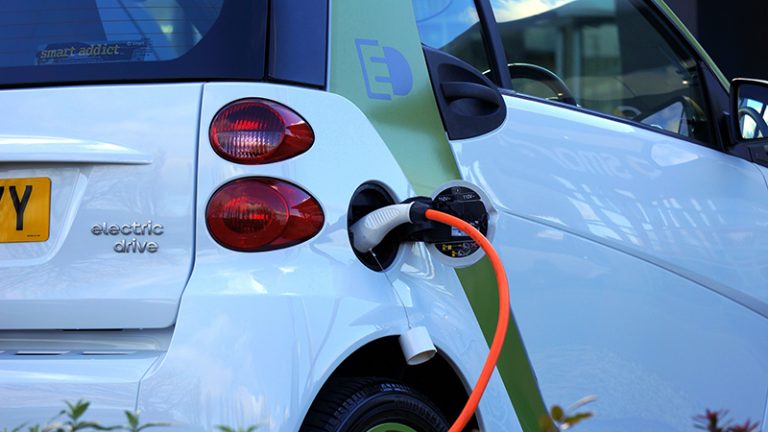 Mandatory standards
According to the Chief Executive of the Electric Vehicle Council of Australia, Behyad Jafari, the voluntary code demonstrates that the sector acknowledges the advantages of CO2 standards for consumers.
Mr. Jafari added, "The government should follow the lead and introduce mandatory standards comparable to the US, the EU, and most other markets. Until this happens, we'll just have to accept that a huge proportion of the world's most appealing (electrified vehicles) will be unavailable to Australian consumers."
Mr. Jafari explained that future government standards require an effective establishment to promote broader adoption of electric, plug-in hybrid, and hybrid vehicles.
2030 CO2 Emissions Target
The question though still lies on whether the voluntary CO2 emissions targets of Australia are difficult to attain or not. Following are the rates of well-known vehicles and their respective 2030 CO2 emissions target at present:
Passenger cars (2030 CO2 target: 100g/km)
Toyota Corolla petrol auto: 139g/km
Toyota Corolla hybrid: 97g/km
Mazda3 petrol auto: 146g/km
Hyundai i30 auto: 173g/km
Honda CR-V: 174g/km
Mazda CX-5: 161g/km
Utes, vans and heavy-duty 4WDs (2030 CO2 target 145g/km)
Toyota Hilux 2.8 diesel auto double cab: 207g/km
Ford Ranger PXIII 2.0 diesel auto double cab: 195g/km
Ford Ranger PXIII 3.2 diesel auto double cab: 234g/km
Nissan Patrol V8 petrol: 334g/km
Toyota LandCruiser V8 diesel: 250g/km
Toyota Hiace SWB diesel: 214g/km
Purchase EU6-Compliant Vehicles
If you are planning to purchase a car anytime soon, you need to seriously consider getting an electric or hybrid vehicle. This way, we'll have more EU6-compliant vehicles on the streets than what we have today. It will help not only the Australian Government with its new CO2 Emissions regulation but also the entire country's welfare.
You can call Aussie Car Loans to learn more about the EU6 CO2 Emissions Standards and compliant vehicles currently available in Australia. As soon as we're able to handle applications again, we can also provide a wide range of vehicle finance to help with your purchase.
Contact Aussie Car Loans today at 1300 889 669 or enquire online for all your car loan needs.
Related Articles: